malaysian palm fat powder
palm fat powder is a high-density energy substance. the energy content of fat powder is 2.25 times the energy content of carbohydrates of the same quality. the fat powder does not degrade in the rumen of ruminants and does not undergo any digestion. it passes directly through the rumen, thus it is widely used in dairy cattle breeding.
fat powder can not only increase the energy concentration of the diet ration, but also improve the chemical properties of oils, protect easily-oxidized vitamins and other micro-elements, promote the absorption of fat-soluble nutrients, and have good stability, easy to disperse in compound feeds, and reduce feed dust and other potential benefits.
and granda import well-known brand "greentech" and "dua kuda" fat powder from malaysia and indonesia as an agent, and also import self-owned brand "jialineng" fat powder, with c16 content ranging from 85ͽo 98ͽthe fat powder provided by granda is 100ͻerived from palm oil, no lumps, good palatability, no trans fatty acids, and a perfect fatty acid ratio to provide animals with essential fatty acids, which are important for animal body repair, health and fertility help.
浏览次数: 15
棕榈脂肪粉通常被视为高密度的能量物质,不仅能提高日粮能量浓度,还改善油脂的化学特性,可保护易氧化维生素及其他微量元素,促进脂溶性营养物质吸收,而且具有稳定性好、易分散于配合饲料中、降低饲料粉尘等潜在的益处。广大提供的脂肪粉100%源于棕榈油,无结块,适口性佳,高c16含量,不含反式脂肪酸,完美的脂肪酸配比可以为动物提供必需的脂肪酸,对动物机体修复、健康和生育能力有重要帮助。
猪用棕榈脂肪粉
母猪妊娠后期胎儿生长迅速,仔猪早期生长所需的营养全靠母乳,这些阶段依靠饲料中碳水���合物提供能量已不能满足需求。猪用棕榈脂肪粉能增加饲料浓度和母猪能量摄入量,因此,在妊娠后期和泌乳期补充能够减少哺乳期体重损失,增加母猪的泌乳量,提高初乳和常乳中脂肪含量,增加仔猪成活率和缩短母猪断乳至配种间隔时间,显著改善母猪的生产性能。
广大推出的两款脂肪粉(plus和premium),卵磷脂含量分别为6%和16%,主要成分有精炼的棕榈油和天然必需的添加剂,按照客户的需求而定。
主要成分:
| | | | | | |
| --- | --- | --- | --- | --- | --- |
| 型号 | 粗脂肪 | 水分和杂质 | 碘 | 外观 | 净能 |
| plus | ≥99.0% | <0.5% | ≤21% | 微黄色 | 8250kcal/kg |
| premium | ≥99.0% | <0.5% | ≤21% | 微黄色 | 8400kcal/kg |
| 型号 | c16 | c18 | mufa | pufa | 卵磷脂 |
| plus | 70 | 5 | 15 | 5 | 6% |
| premium | 65 | 5 | 15 | 10 | 16% |
使用效果:
脂肪粉可形成微泡(非常小的油泡),由于微泡的形成可以非常容易的被消化和被肠子吸收。添加脂肪粉能改善育肥猪、种猪或仔猪的生产性能,提高养殖场效益。
育肥猪(plus)

种猪(premiun)

仔猪(premiun)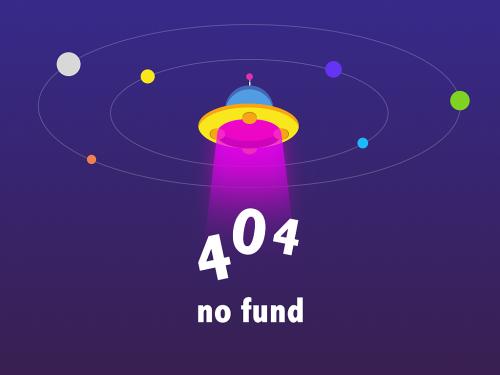 建议用量:
合适的剂量需要依据动物的年龄,所需的能量水平来作出调整。在实际饲养中, 应依据日粮配方来制定所需添加的营养脂肪和其他饲料的份量。
饲养期类型

日期

饲料定量

保育猪

35-70天

1-2%

育肥猪

>70天

1-3%

种猪

晚期妊娠>90天

1-2%

泌乳期

2-4%
过瘤胃脂肪粉
过瘤胃脂肪粉可以解决奶牛能量负平衡问题,提高母牛的干物质采食量,在不提高日粮精粗料比例的情况下有效提高日粮的能量浓度,对母牛的健康不会产生任何不良影响。广大过瘤胃脂肪粉就是这类特殊原料的首选,可用于增加奶牛的产奶量和产奶质量,还有助于减少酮病发病率。
主要成分:
| | | | | | | | | | |
| --- | --- | --- | --- | --- | --- | --- | --- | --- | --- |
| 粗脂肪 | c16 | c18 | mufa | pufa | 水分和杂质 | 碘 | 外观 | 净能量 | 熔点 |
| ≥99.0% | 70 | 5 | 15 | 5 | <0.5% | ≤21% | 白色 | 6350kcal/kg | 56-60℃ |
泌乳早期,奶牛遭受能量负平衡,如干物质能量摄入不足以满足他们的需求量,因此有必要通过脂肪补充的形式增加饲料的能量密度来提高能量摄入。存在于牛奶中的c4-c16脂肪酸是由乳腺制造的,来自乙酸和丁酸;c2-c4是由瘤胃中的微生物产生的,这相当于牛奶脂肪总数的50%,牛奶中其他50%的的脂肪直接来自于血液中的脂肪吸收。所有的c18脂肪酸和大约30%的c16脂肪酸主要来自饮食,过瘤胃脂肪粉正好满足所需。
下面是脂肪粉对奶牛产量性能和质量的影响:
使用效果:
| | |
| --- | --- |
| 产奶量 | 提升1.5-2.5公斤 |
| 整个泌乳期产奶量 | 提升350-600公斤 |
| 脂肪含量 | 提升0.15-3% |
| 蛋白含量 | 提升0.05-0.15% |
| 产犊后120天内受孕率 | 明显上升 |
| 再产犊间距 | 缩短10天以上 |
| 新陈代谢紊乱 | 明显减少 |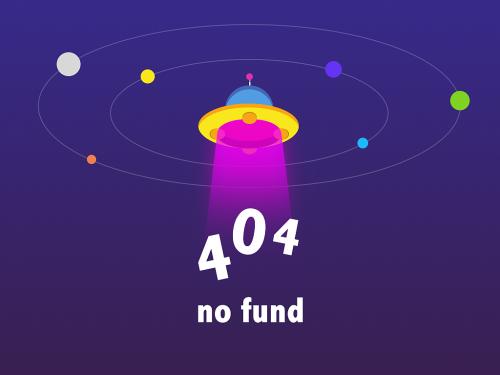 建议用量:
奶牛日粮干物质中通常含有5%的脂肪。为了达到更多的脂肪量,过瘤胃脂肪粉必须作为额外能量添加。过瘤胃脂肪粉的用量主要取决于奶牛的产奶量。
| | |
| --- | --- |
| 预产期 | 150g/头/天 |
| 泌乳早期 | 300-500g/头/天 |
| 泌乳高峰期 | 300-600g/头/天 |
| 泌乳后期 | 100-400g/头/天 |